I will warn you for explicit language below. I want't to be very clear so I will use frank words in "male language".
sorin wrote:
The_woman wrote:
Not that I dont like sex in different positions but, that i wonder if such a guy would have sex with me or "to" me.
I've read some of your messages, and first of all I wan't to raise my hat to you and say "Thanks!" I wish you best of luck with your chalenge.
Now, to the point. Recently I had the 'with or "to" me' conversation with a girl, after the sex. I don't really get it, but I can tell you my perspective. I was scared as hell, I actualy wanted to please her more than anything else, but I don't know dick about sex, except looots of porn movies. So for me everyting was mechanic. Now, it's not bad intentions, you just have to teach him and encourage him, and at some point he will make love with you. But be prepared for a bumpy ride.
Thank you ever so much
Both for encouragement and being a mind opener to me.
I had to check, did I really wrote that?
In what context?
And this is a great mindopener for me. I do it again and again, taking it for granted that "everyboody knows" that there are two types of men. Insensitive ones, and sensitive ones. Of course you are the latter!!!
But you don't realize it
And I don't realize the "wish for pleasing" In my experience it is women who suffers from the "desease to please". This is a total new world for me. Thanks for helping me with the map
To do it to - is a guy using you as a fleshlight wit a body attached to it. That's exactly the opposite of how you describe it. That is using a womans body not caring of her as a person but using her as a sperm bucket to just relieve your self, and don't care about her at all.
Even if most women aren't familiar with terms like theese (I have close male friends) we do certinly know the feelings)
I don't know your feelings for this woman, but she felt the lack of it, that could be due to you not having any, or to scared to show them.
Damn porn - its destroying a whole generation. Confusing people.
Porn is very mechanical, it's made from male needs of beeing accepted, hence all the blowjobs and other stuff, even the visual focus on body parts.
Female arousal is built up on a Social - psychological level in the brain. Not a visual one. With women it's not a matter of tecnique it's rather how you make her feel. That is Desirable. If you can show her you desire her, want's her, and hunger for her, I do believe she takes nervousnes as a complimant.
And in that context it doesn't matter if you come even before you entrance (this is very common and we expect it the first time)
Since You have validated her emotionally you have satisfied her in a much deeper level. And sex the next time will be better for both of you. Most women have a hard time relax the first time. Are we good enough? attractive enough?
If you can reasure her on that you are in for a very good sexlife
Of cource if you are scared it's easy to misinterpret one another. If you're scared you are stiff and your emotions don't show, that could easily be misunderstood.
Been there done that. Misunderstanding and handled things wrong I mean.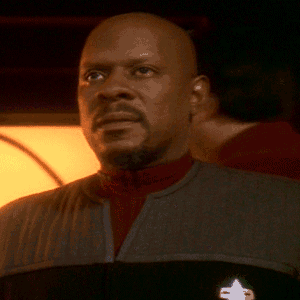 Okey sex with a girl is built on trust. Asmentioned we don't get turned on so much on visual or tecniqe. We get on - on who.
If the man with the big H who penetrates us, that feeling makes one loose ones mind with pleasure. That cognizance (blame google translate
)
So if she is in love - in the beginning it sufficient just being you. But if you're scared stiff - TELL HER otherwise she will think it's her, her body or that you don't have feelings for her
Don't bother about tecniqque and so on, is for when the sex becomes a habit.
Did I explain it properly?

_________________

Odalis wrote:
Everyone go back to being jealous of prison rape (because they are getting some and you are not), sigh, I wish I were exaggerating.